Our Village, Platanos Kissamou
Meet our village, meet locals and feel the real hospitality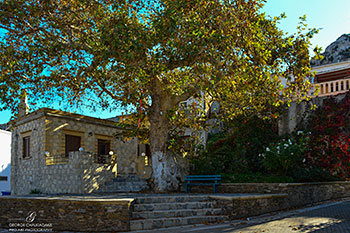 Platanos is a picturesque village, one of the largest in the prefecture of Chania.  It belongs to the municipality of Kissamos and is a part of the regional units of Chania in the Region of Crete.  Platanos is just 40 minutes from Chania by car and is built at an altitude of 240 metres.  It is an ideal destination for those who wish to combine mountian and sea holidays.  The famous Falassarna beach is only 5 kilometres  away.  The village has acquired its name from a regal platanos tree (plane tree) which can be found in the center of the village square.  It has been standing there for centuries…Long before Turkish occupation of Crete.
There is a famous "mantinada" (cretan saying).
"My mediterranean platanos tree…proudly you stand."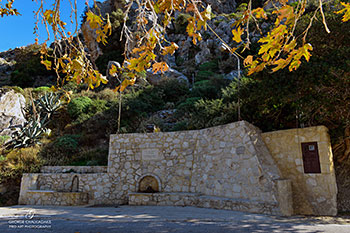 The population of Platanos numbers around 1000 residents.  They are closely attached to their village and land, one could even say there is an indescribable love for their birthplace.  Their main occupation is agriculture.  The majority of the population are farmers, but there are many who are  simultaneously engaged in farming.  For those who wanted to progress into other endeavors, were helped by the superb beauty of Falassarna.  In recent years the number of those involved with tourism has increased greatly and they all provide a friendly service to the thousands of visitors to Falassarna each summer.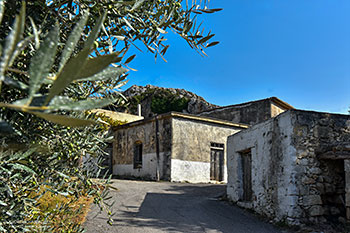 Platanos can be considered  a "blessed" village because there is a Primary School, a Pre-school and a Kindergarten.  Α  fact which is very important for a village.  Children's games, laughter and their voices fill the neighbourboods of this beautiful village.  The development of the village is evident as there is a wide range of stores and services.  For example there is a bank, pharmacy, an agricultural doctor's surgery, accounting firms, an insurance agency, oil mills, a rural cooperative for agricultural products, a butcher, bakeries, petrol stations and of course super markets for the daily needs of each household. And for anyone who wants a little rest and relaxation, there are small traditional taverns and cafes for anyone who wants to enjoy a nice meal, coffee and raki.